Day Spa Staff
Not Your Typical Day Spa
●     Maintained "World Class Elite" status since 2009
●     Named number one Bioelements spa serving the East Coast
Why Choose Us
●     Calming and peaceful rustic European atmosphere.
●     Spacing and charming private treatment rooms.
●     Staffed by the area's best estheticians in the industry; boasting 18+ years of experience.
●     Up-to-date skills and knowledge provided by continuous educational opportunities.
●     Each service is customized to your specific needs and desires.
●     With flexible and extended hours, we try to be available when you need us.
●     Convenient booking on the phone or online.
●     Monthly special offers for even our most loyal clients.
Call 603-883-8811 to book your appointment today!
---

Dolores Renaud – Owner
Owner and manager Dolores Renaud is the founding backbone of Inner Beauty Concepts. As a licensed esthetician with more than 20 years of experience, Dolores has been able to grow the Nashua day spa from a "one-woman-show" to a full-service salon with a staff of 14 highly talented, licensed professionals.
Backed by an extensive education in esthetics, health, and nutrition, Dolores is able to offer elevated expertise in treating a variety of skin ailments. Clients suffering from acne, rosacea, hyper-pigmentation, age-related issues and other conditions have all experienced relief and rejuvenation thanks to her professional efforts. With a goal of helping clients achieve healthier, more beautiful skin, Dolores employs a number of advanced esthetics technologies including microdermabrasion, chemical peels, Lamprobe, Intense Pulsed Light (IPL) and Radio Frequency. Dolores is skilled in IPL, which targets hair removal and/or skin rejuvenation. Clients have seen astonishing results from IPL and Radio Frequency treatments performed by Dolores. Dolores ensures that every client that leaves the spa feels and looks their best! 
Discover how Dolores' dedication and passion for health and beauty can help you feel your beautiful best by scheduling an appointment at Inner Beauty Concepts now.
Dolores' Hours:
Wednesday: 11 am to 8 pm
Thursday: 10 am to 8 pm
Friday: 9 am to 4 pm
Saturday: 9 am to 5 pm
---

Cynthia – Licensed Aesthetician
With a passion for helping her clients better understand their skin, and the vital link between health and beauty, Cynthia offers an extensive list of aesthetic services.
Some of these services include customized advanced treatments such as, chemical peels, IPL skin rejuvenation, dermaplaning and microdermabrasion. In addition to full body waxing, custom brow shaping and IPL hair removal she also offers custom Brow and Lash tinting. Be sure to ask about her Lash Lift services.
With continuing education as her foundation, she is able to optimize her knowledge and skills with up-to-date techniques and product knowledge.
Cynthia's Hours:
Monday: 10 am to 3 pm
Tuesday: 10 am to 4 pm
Thursday: 9 am to 3 pm
Friday: 9 am to 4 pm
---
James – LMT
Combining the modalities of meditative stress relief with deep tissue focus work, James offers his clients a unique approach to stress relief and massage. After an extensive education in massage therapy at Nashua Community College, James then gained hands-on experience working as a chiropractor's assistant. It is through the merging of the two schools of thought that James applies his style of soft tissue manipulation and relaxation techniques to help his clients achieve a higher level of integrative health care.
James prides himself on finding that one nagging sore spot and working it out until complete relief is experienced. With a focus on meditative stress relief, James can help you discover both physical and mental relaxation that lasts.
James' Hours:
Sundays: 10:30 am to 6 pm
Wednesday: 3 pm to 9 pm
Saturday: 9 am to 5 pm
---

Cheryl – LMT and Licensed Aesthetician
Approaching massage with a focus on natural styles and techniques, Cheryl offers clients a blend of modalities and tissue work that is meant to help people live a healthier life, free of pain. As a graduate of Daniel Webster College and the New Hampshire Institute of Therapeutic Arts, Cheryl offers a wide variety of massage therapy styles in order to offer personalized sessions for each of her valued clients.
Incorporating both Lomi Lomi and passive stretching into her more traditional massage therapy approaches, Cheryl tailors each and every massage to meet the specific needs of her clients.
Cheryl's Hours:
Tuesday: 10 am to 8 pm
Wednesday: 9 am to 8 pm
Thursday: 9 am -1 pm, 3 pm – 8 pm
Friday: 1 pm to 5 pm
Saturday: 9 am – 5 am
Sunday: 11:00 am to 5 pm
---

Cari – LMT
Cari's experience in healing body work spans 30 years. She has in-depth training in Swedish, Deep Tissue, Cupping, and Lymphatic massage techniques. In addition, she specializes in Spa techniques including Hot Stone and Hot Salt Stone massage, exfoliating Body Polishes, Warm Oil Scalp Massage, and Cold Stone Facial massage.
Her strong and deep listening skills mean your concerns are heard and appropriate techniques are applied ensuring you receive the best possible results.
When not massaging, Cari enjoys time with family, decorating her home, and travel with friends.
With a calming presence, a massage with Cari will end in complete and uttermost relaxation.
Cari's Hours:
Sundays: 11 am – 6 pm
Monday: 9 am to 4 pm
Tuesday: 9 am to 4 pm
Thursday: 12 pm to 8 pm
---
Loriann – LMT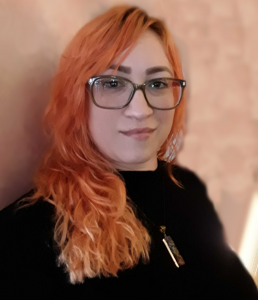 Loriann believes that there are many different ways to promote healing in the body, and that Massage Therapy is an alternative option you can benefit from.
When Loriann, meets you for the first time, together you determine which massage technique is best for you! For example, if you are looking for a deeply relaxing experience to reduce stress you might opt for a Swedish Massage or Reflexology. If you suffer from chronic pain, fibromyalgia, or a limited range of motion, neuromuscular work with trigger-point massage is an option. If you are an athlete seeking peak performance, deep tissue work may be beneficial or a sports massage that will help you recover from overexertion.
Your Massage With Loriann is customized specifically for you and you will feel the difference!
Loriann is fluent in English and Spanish and welcomes those who are more comfortable with a Spanish-speaking professional!
Spanish Translation:
Loriann cree que hay muchas formas diferentes de promover la curación en el cuerpo y que la terapia de masaje es una opción alternativa de la que puede beneficiarse.
Cuando te reunes por primera vez con Loriann,juntos determinan qué técnica de masaje es mejor para ti. Por ejemplo, si está buscando una experiencia profundamente relajante para reducir el estrés, puede optar por un Swedish Massage o reflexología. Si sufre de dolor crónico, fibromialgia o movimiento limitado, el trabajo neuromuscular con Trigger Point (knots) release, es una opción. Si eres un atleta que busca un rendimiento máximo, el trabajo de Deep Tissues puede ser beneficioso o un masaje deportivo que te ayudará a recuperarte. ¡Tu masaje con Loriann sera personalizado específicamente para ti y sentirás la diferencia! ¡Loriann habla inglés y español con fluidez y da la bienvenida a aquellos que se sienten más cómodos con un profesional que habla español!
Loriann's Hours:
Monday: 9 am to 2 pm
Tuesday: 2 pm to 8 pm
Wednesday: 9am to 2pm
Thursday & Friday: 9 am to 8 pm
Saturday: 9 am to 3 pm
---
Mary – LMT

With over 17 years of experience in massage therapy, we are proud to welcome Mary, our most seasoned Massage Therapist to the Inner Beauty
Concepts family.
"I am in this practice to help people heal, to feel their best, knowing their massage is something essential to their personal well-being."
Mary offers customized massage therapy that incorporates many modalities, to personally help clients to address their immediate massage therapy needs. Mary specializes ins: Peppermint Scalp Massage, Swedish Massage, Deep Tissue Massage, Prenatal Massage, Reflexology Treatments, Oncology M
assage, Hot Stone Massage, Cupping, Aromatherapy (Lavender, Peppermint, Frankincense), and CBD Oil Infused Massage.
Mary's Hours:
Monday: 9 am to 4 pm
Wednesday: 9 am to 8 pm
Friday: 9 am to 8 pm
Sunday: 11 am to 6 pm
---
Marie
Marie has been a part of the Inner Beauty Concepts team for over 4 years! She is friendly, kindhearted, extremely knowledgeable about all of the services provided at Inner Beauty Concepts, and works hard to get clients the appointments that best work for their schedules, while going the extra mile to provide that personal touch for all of our clients. We are so happy to have a person like Marie on our team because she truly loves helping people and the love she has for her job, shines through!
---
Molly – Marketing Assistant/Graphic Designer

Molly creates in-Spa print collateral and digital graphics for IBC's marketing campaigns. She also designs the large format banners hung outside the building and assists with merchandising and displays.
---
Alexia
The newest addition to the Inner Beauty Concepts team is Alexia! She is currently enrolled to become a certified Esthetician and is gaining a ton of practical experience as a member of our team. Alexia is passionate about esthetics and providing the best customer experience possible by educating customers on products and services and providing them with service providers that fit their scheduling needs.
---
Bianca
As a vital member of our Administrative Team, Bianca always ensures the best client experience on the phone and in the Spa! She strives to ensure that the spa runs smoothly and that clients enjoy their entire time here!