Body Waxing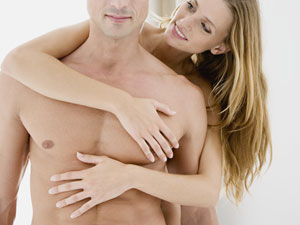 | | |
| --- | --- |
| Starting At: | |
|  Eyebrow Shape | $15 |
|  Guy Brows | $18 |
|  Lip | $ 9 |
|  Chin | $10 |
|  Sideburns | $15 |
| Ears | $20 |
|  Full Face (brows not included) | $35 |
|  Neck | $15 |
|  Nipples | $10 |
|  Chest | $50 |
|  Abdomen | $25 |
|  Navel | $12 |
|  Back | $58 |
|  Half Arm | $28 |
|  Full Arm | $42 |
|  Underarm Wax | $20 |
|  French Bikini (High Cut) Starting at | $25 |
|  Brazilian Bikini Starting at | $65 |
|  Backside Starting at | $60 |
| Half Leg Upper | $55 |
| Half Leg Lower | $40 |
| Full Leg | $70 |
| Hand & Foot |  $16 |

---
Bikini Waxing
Take it off…take it all off!
You may not know there are many bikini waxing styles or types to choose from. Whether you want a little or a lot off, you can select the one that's best for you. Remember, you're in control of your service. So please tell the technician your preferences of where and how much hair you want removed or left. They can adjust the style to make it your own.
Brazilian Bikini Waxing involves the removal of all hair on the bikini area (front to back), depending on the clients request. Starts at $65
French Bikini Waxing basically removes more hair than the Breif Bikini Wax but less than the Brazilian. Typically, it would involve removing all the hair exposed if you were wearing a French cut swim suit. Starts at $25
Brief Bikini Wax removes unwanted hair exposed outside of the Brief Cut Panty. For bikini waxing, we recommend:
At least two weeks hair growth
The use of only shampoo & conditioner to the bikini area
NO hot water, soap or loofahs
NO tweezing
A good moisturizer to the skin surrounding the bikini area
Coming in for your wax 2 days before your menstrual cycle or 2 days after it ends because of water -retention; this is strictly for the comfort of the client. Click here for Pre Brazilian Waxing Prep…
---
Pre Brazilian Waxing Prep
Particularly for women. Your skin is often more fragile around your period cycles and waxing can be more sensitive than normal. If this applies to you, your appointment shouldn't be any closer than a couple of days before or after your period. While most places understandably won't perform a Brazilian while you're on your period, should you need an emergency waxing, wearing a tampon is perfectly fine.
Cleanliness. Using shampoo and conditioner in the shower, lightly exfoliate your entire bikini area right before your appointment using warm, not hot water, and a wash cloth. Make sure you're extra clean.
Condition. Keeping the bikini area properly moisturized will prevent breakage and ingrown hair. It's okay to apply a light application of lotion on bikini area before waxing. If you are prone to ingrown hair, apply Vaseline lightly to your bikini area for several nights before your appointment. This will correct dry skin and assist in the prevention of ingrown hair. Moist and healthy skin allows for an easier and more comfortable hair extraction.
Hair for now. You need some hair growth for the wax to hold onto, but not too long which can make the waxing more sensitive than it needs to be. Let the technician trim hair down to just the right length at your appointment, or follow the salon's specific instructions for trimming.
Pain preventers. Take an aspirin or Tylenol 30- 45 minutes before your appointment if you're worried about discomfort. We have several effective bikini area numbing balms, which can be purchased here.
We use and carry Numb-it Topical Anesthetic $27.50 (Takes the Sting out Of Hair Removal)